Real Wedding: Park Winters in Early Spring with Amy & George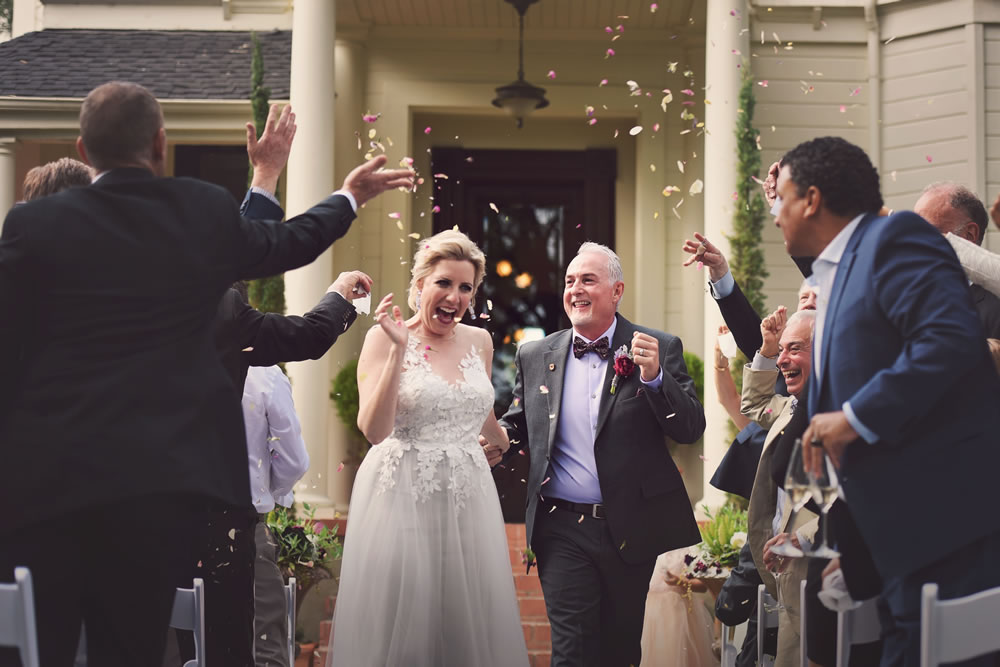 It was held at one of our favorite venues, Park Winter's, was the perfect wedding spot for lovebirds Amy and George. A historic farm outside of Sacramento, the location feels like you are in Iowa farmland– not 2 hours from San Francisco. However, the upgrades it offers brings you back to Northern California– the farm-to-table food, the excellent catering service, the weather, the modern barn, and the incredible pool. Staying here for a weekend is a true treat!
Amy and George's wedding was a double delight for me because George is my uncle. It was my pleasure to help with coaching and coordination through the planning process. Amy is an incredibly gifted artist, so she put herself to the test by designing all the printed materials, including a custom crest to be a feature design element throughout the event. It's my favorite personal element I've seen at any wedding- a crest with their cat Luna (who died shortly after the wedding) and a rooster or "Kakas" in Hungarian (our heritage), which is Amy's pet name for George.
The design palette was sweet and colorful. Amy wanted to take some risks and chose the colors mustard and lavender to pull through the linens, and many of the design accents. We loved the bold choice! Amy's mother helped create all the floral arrangements, adding more color and texture.
Event Coordination: Vibrant Events // Venue and Catering: Park Winters // Photography: Capture Photography // Florals: Family // Rentals: Celebrations Party Rentals // Linens: La Tavola Linens // Hair & Makeup // Amanda Beczner NYC