In the Press: SF Chronicle on How to Plan the Perfect Wine Country Wedding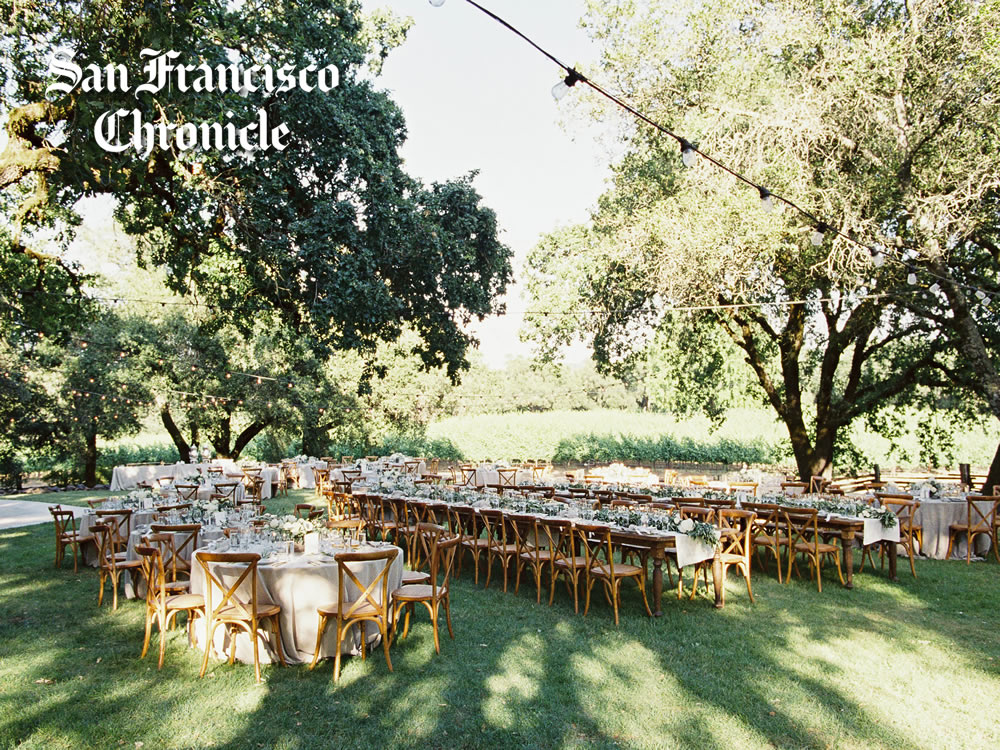 We were thrilled to be interviewed about planning a Wine Country wedding, along with our amazing clients, Anika and Gordon, who were married in Healdsburg at Arista Winery. Along with planner Jenna Lam, we unpack a lot of surprises for any couple who wants a wedding in Napa and Sonoma Valley. From liquor laws and events permits, to dates to avoid and the importance of transportation, this article is a must-read!
Head over to the SF Chronicle here for the full article and all it's great tips!
To see more images of the gorgeous Wine Country wedding of Anika and Gordon at Arista Winery here.