About Us
We know you want a wedding celebration that is deeply meaningful and personal to you on many levels. To integrate thoughtful elements that reflect who you are and what you care about, be it spiritual beliefs, your favorite hobbies, your unique style, or your values in living a sustainable lifestyle.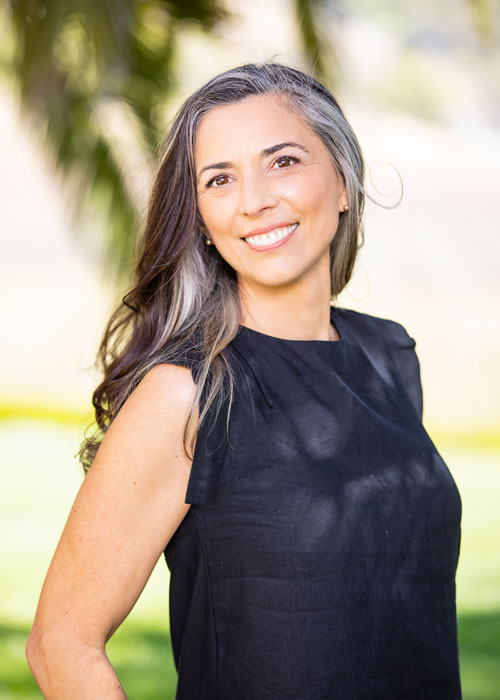 Corina Beczner
Creative Director, Owner
With 20 years of expertise in Sustainability, Creative Director and Owner, Corina Beczner turned her MBA in Sustainable Management toward the wedding industry. She curates the best local, organic, and sustainable elements for your special event, and her clients love the long list of socially responsible vendors she brings to the table. A defining moment for Corina came in her years at Biz School, when she came "out of the closet" as a major Martha Stewart Fan. That's when Vibrant Events was born, a Green Wedding and Special Events business focused on serving clients who value Health and Sustainability, something that was missing in the modern day wedding industry.
Since merging her love of everything Martha with her expertise in Green Business, Corina has attracted hundreds of like-minded clients, and was named Trendsetter by the Sierra Club Magazine, was featured as a top planner by 7×7, was a spokesperson for the Glad "One Bag" campaign, and has appeared in the SF Chronicle, Energy Times, and Newsweek as a green wedding expert.
While giving "green" touches in an elegant and thoughtful way is perhaps Corina's greatest gift, her clients say she's also easy to work with, upbeat, enthusiastic and helps her clients stay on task while enjoying the wedding planning process.
More about Corina…
Favorite cake flavor: Red Velvet
Favorite romantic comedy: The Wedding Planner (truth!)
Favorite season: Fall
Coffee order: Soy Latte
Dogs or cats?: Both!
Hidden talent: I'm a fire dancer, and have performed in front of thousands of people.