Radio Interview: A Nice Day For A Green Wedding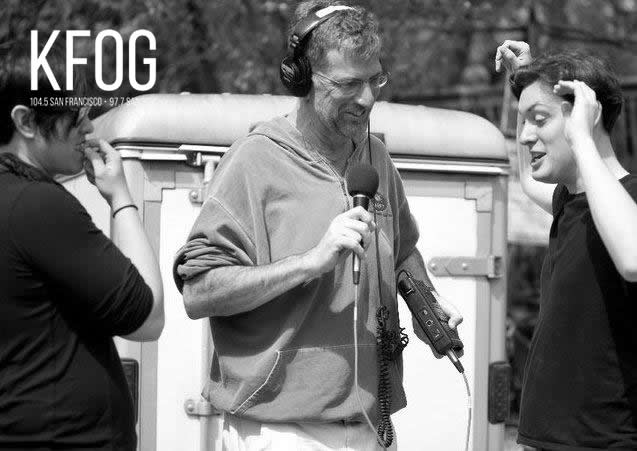 Bumping into veteran newsman Peter Finch around the SF Bay Area can be a common occurrence, since he's a man always on the go. Peter, who always seems to carry his microphone and tape with him, first met Vibrant Events founder Corina Beczner back in 2007 at a local Goodwill eco-event, and thought the topic of Green Weddings was too good to pass up and he interviewed her in the aisle of used clothes.
In this later interview from 2011 at the KFOG Studios in SF, Corina sat down with Peter to go into the topic a little more. Corina talked Martha Stewart, alternative weddings, and how she fell in love with planning green events.