In the Press: Smitten Magazine v15 with Hayin & Chad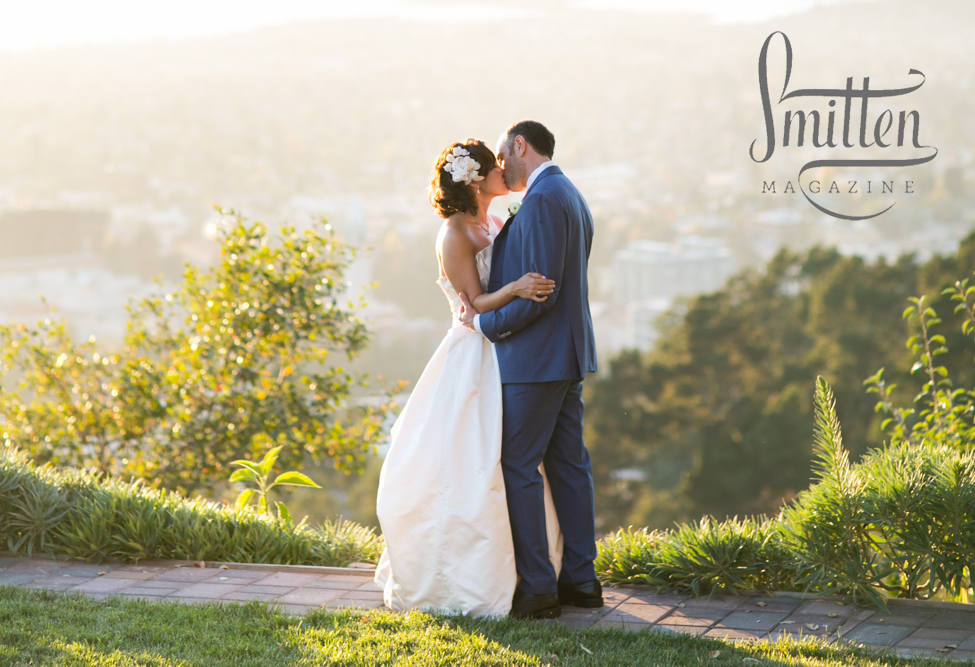 So sweet to be featured in Smitten Magazine vol. 15 with Hayin and Chad's wedding in the Berkeley hills. Their wedding inspiration was Hayin's Korean heritage with incredible pops of color, set on a rustic Northern California backdrop of neutral tones, olive branches, and farm-to-table cuisine. If you know me just a little, you know I'm crazy about dogs, and so is Hayin! Especially their Tibetan Terrier who of course joined the event, and had a very special outfit to mark the occasion. Any wedding with a dog is a wedding I want to be at!
The breathtaking view at Skyfall Panoramic Hills (now closed) pretty much overwhelms you when you first arrive, making the ceremony completely awe-inspiring. Chad's friend, a chef from SF, cooked in an open fire near the reception, which flooded the space with delicious aromas. Hayin's aunt is a florist from out of town, but came up early to help fill vases with the bright Gedaliah's we ordered from Half Moon Bay farms. More friends helped with ceremony and cocktail hour live performances, and a DJ friend flew from NYC with his vinyl to kick the party into high gear.
With some DIY touches, friends helping out, and savvy purchasing, Hayin knocked it out of the park keeping her wedding budget in check, while having the wedding of her dreams!