Featured SF Bay Guardian: Nice Day for a Green Wedding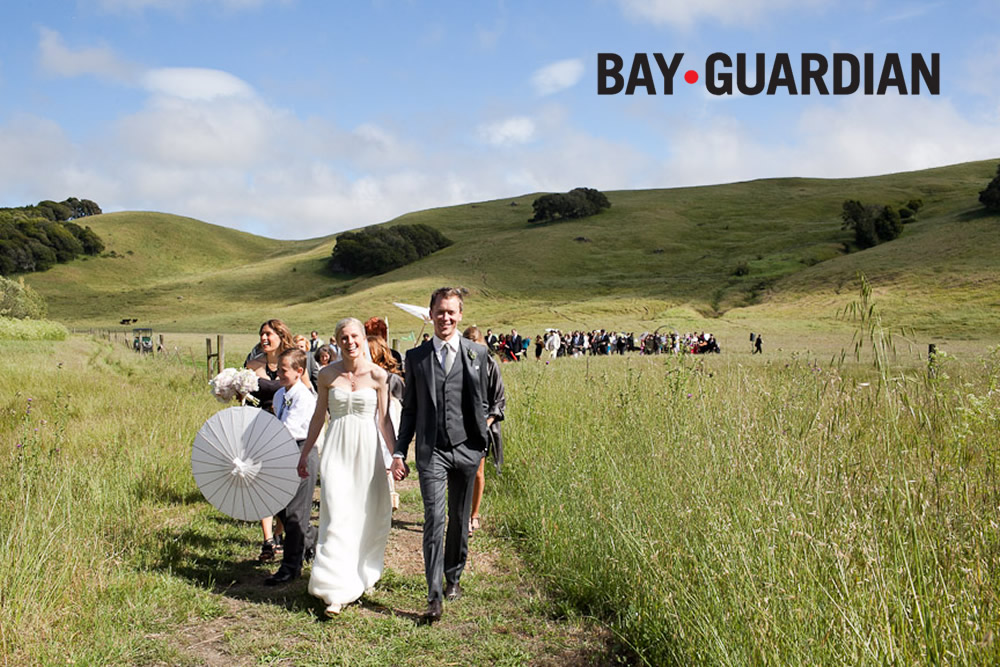 We were featured in this article about the growing popularity of sustainable weddings. 2007 was the start of something special in the Green Lifestyle movement. With the downturn in the economy, businesses and consumers looked to eco-friendly products and services to ease their woes, creating a boom in the Green Economy we'd never seen before. Vibrant Events Green Weddings and Special Events was born during this evolution.
This article by the local Bay Area's Bay Guardian was inspired by a February 11 New York Times article "How Green Was My Wedding?" and looked locally for Green Wedding entrepreneurs. Calling Corina Beczner, an "enterprising environmentalist", the article interviews the Vibrant Events founder and one of her brides.
It's fun to remember the beginnings of a business, and a movement!