Bargain Hunting Bride? Try Local Swap Meets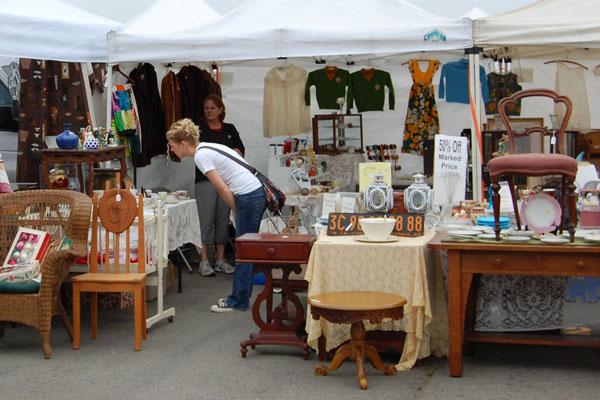 Alameda Antiques and Collectables Faire is the first Sunday of each month in Alameda Ca.
If you are in the market for decorations, unique dinnerware, or stylish lounge furniture for your upcoming wedding, Flea Markets & Swap Meets are the ticket. While Craigslist is a great resource for used wedding items as well, you can often find the unusual and unique if you venture out into some of these events.
Here are some ideas for your shopping list: mason jars, chalkboards, photo booth props, vases (try ceramic as well for an earthy look), candles, cake stands, vintage pie tins, lanterns, vintage table linens, rugs for the aisle or lounge.
For a list of Flea Markets in the SF Bay Area (where I live and work), SF Gate provides a great one here. My favorite from this list is the Alameda Point Antiques and Collectable Faire held on the first Sunday each month. There are so many gorgeous handmade crafts and beautiful antique items for sale.
If you are lucky to live in Chicago, plan on attending The Great Wedding Recyclery to recycle your wedding. It's an awesome event where former brides sell their gently used wedding items to brides and grooms and get to share with you how the item was used and experienced at the wedding.
---
advice and inspiration!
sign up to receive our newsletter
Blogroll

Green Wedding Photographers
vibrant tweets
instagram feed