Visiting Camp Navarro in Medocino was a delight! Agathe, Cameron and I camped out in the rustic cabins, drank wine around the camp fire, and fell in love with the redwoods in the Anderson Valley.
We dreamed of their wedding in the Great Redwood Grove with hanging lanterns, and farm-to-table cuisine. We loved the idea of all guests receiving headlamps as arrival gifts, and styling each cabin with wool blankets and vintage camping lanterns. The Navarro River is absolutely gorgeous and just 10 minutes down the Highway you can launch canoes and inner tubes for a really fun group ride.
I often visit plant stores and shops for event design inspiration. I find them especially helpful when planning a living arrangement centerpiece for an eclectic wedding design. One of my favorite online stores is Terrain (which is an extension of Anthropology and Urban Outfitters). Their line of gardening and outdoor living products are perfect for bringing the outside in.
I love this line of plant trays designed to catch water runoff from larger planters, but they themselves can be packed with moss, succulents, and air plants to create a long, beautiful, fresh arrangement in the center of your tables. It's an easy project, and it's eclectic approach makes it fairly easy for any DIY Bride and her family to create.
Here are some of this week's obsessions…
Loving this LA vintage eclectic wedding with modern bohemian accents.
Brooke Merrill Photography & Randi Marie Photography
I'm in love with Caitln Flemming for the first time. I cant believe I never knew about her until now!
San Francisco Firehouse 8 is an iconic venue full of possibilities for weddings, special events, and pop-up restaurants. I'm obsessed with brick (and, let's be honest, Firemen too).
Obsessed with this incredible modern rustic Sonoma wedding at the Summerhill House by Hugh Forte Photography. Katey Oursler did a killer job with the farm-to-table dinner!
Hugh Forte Photography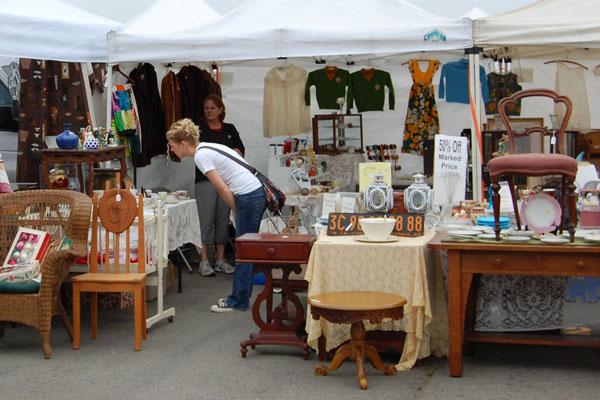 Alameda Antiques and Collectables Faire is the first Sunday of each month in Alameda Ca.
If you are in the market for decorations, unique dinnerware, or stylish lounge furniture for your upcoming wedding, Flea Markets & Swap Meets are the ticket. While Craigslist is a great resource for used wedding items as well, you can often find the unusual and unique if you venture out into some of these events.
Here are some ideas for your shopping list: mason jars, chalkboards, photo booth props, vases (try ceramic as well for an earthy look), candles, cake stands, vintage pie tins, lanterns, vintage table linens, rugs for the aisle or lounge.
For a list of Flea Markets in the SF Bay Area (where I live and work), SF Gate provides a great one here. My favorite from this list is the Alameda Point Antiques and Collectable Faire held on the first Sunday each month. There are so many gorgeous handmade crafts and beautiful antique items for sale.
If you are lucky to live in Chicago, plan on attending The Great Wedding Recyclery on Sunday April 27th. It's an awesome event where former brides sell their gently used wedding items to brides and grooms and get to share with you how the item was used and experienced at the wedding.
Here we go again, it's tax time! For all you Newlyweds that were married in 2013 (even on December 31st), take note of these important tips you can take advantage of when filing jointly (source irs.gov).
Make sure all the information is current and correct. If you've changed your name or address, you need to make sure your W-2s are accurate as well as correct with the Social Security Administration and the IRS.
Know the benefits to filing jointly. It is possible that you can earn more money at a lower tax rate when filing as a married couple. BONUS!
Don't settle for standard deductions anymore. Itemized deductions are now your friend. If you didn't qualify for them previously, that may have changed. Don't forget to gather your tax forms and receipts for things like home mortgage interest, property taxes, car registration, reimbursed employee expenses, and charitable contributions, which may give you more tax deductions and a bigger tax refund.
As weather is heating up, I'm reminded of one of my favorite guest pampering tips, the "Refresher Station". Upon arrival, guests love to be made comfortable, and I think it's always a great idea to offer fruit-infused ice water and maybe a house-made lemonade before the ceremony. Because many guests have traveled a distance to get to the event, and this easy DIY water station will help to cool them off before they are seated.
If you don't have the budget to have it maned by a bartender, place mason jars out with hanging tags so guests can write their names and hold onto their water glass for the night. Don't forget to get a wooden crate, or wine box to lift the water jugs off the table in a stylish way. It's important to raise the spouts up far enough off the table to make it easy for the glasses to fit underneath. Handmade chalkboard signs are a great way to finish off the look.
advice and inspiration!
sign up to receive our newsletter
Blogroll

Green Wedding Photographers
vibrant tweets
instagram feed